Promoting Butterfly Conservation
The Butterfly Conservation aims to halt and reverse the alarming decline of butterflies and moths.
The project
Client : Butterfly (Headscape)
Category : charity
Services : responsive template design and build, Shopify integration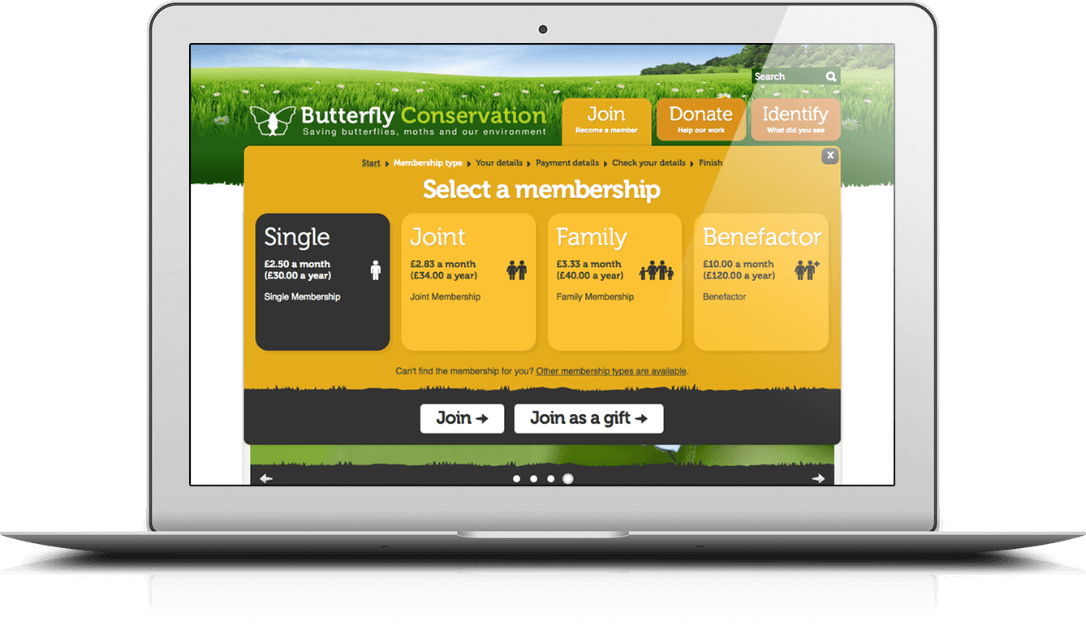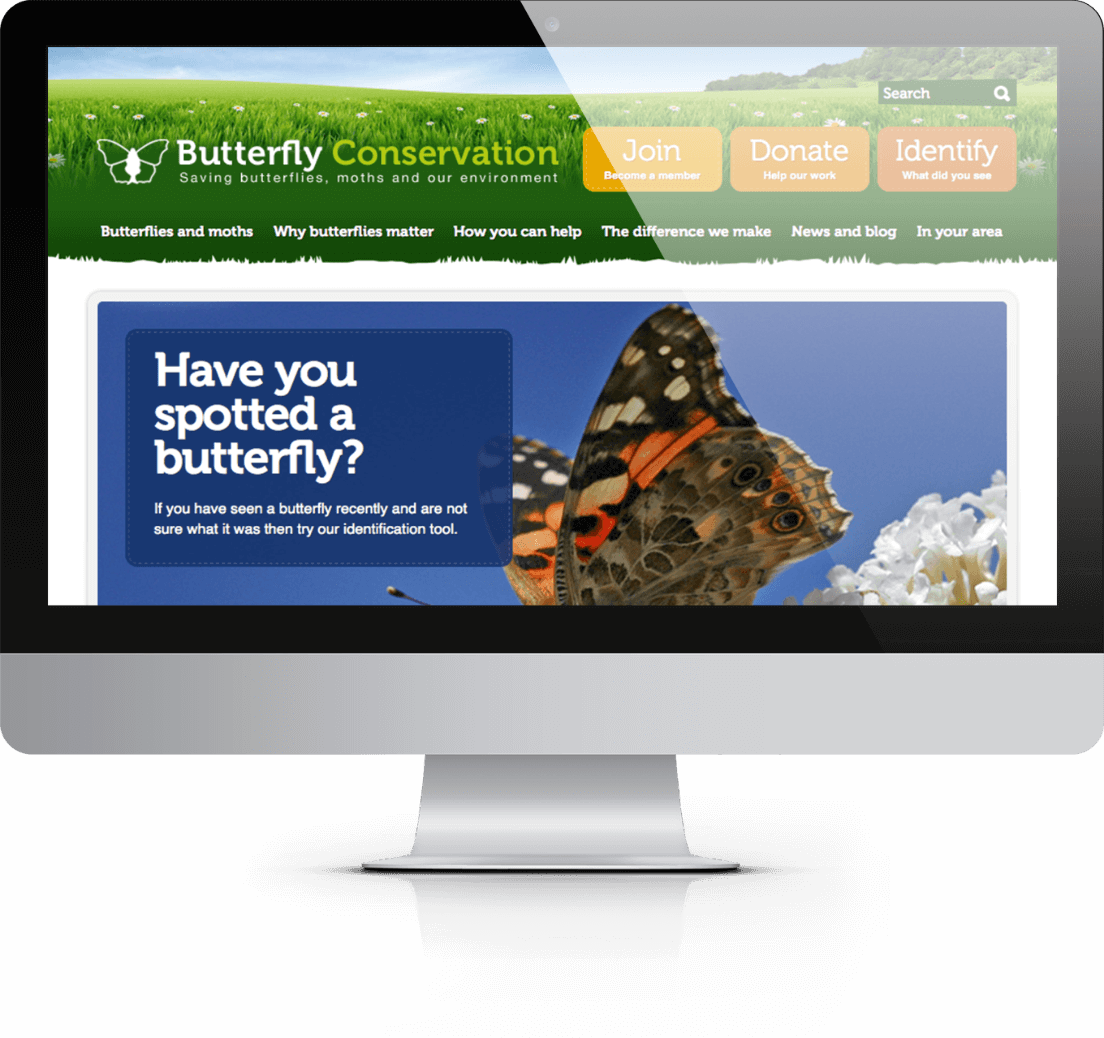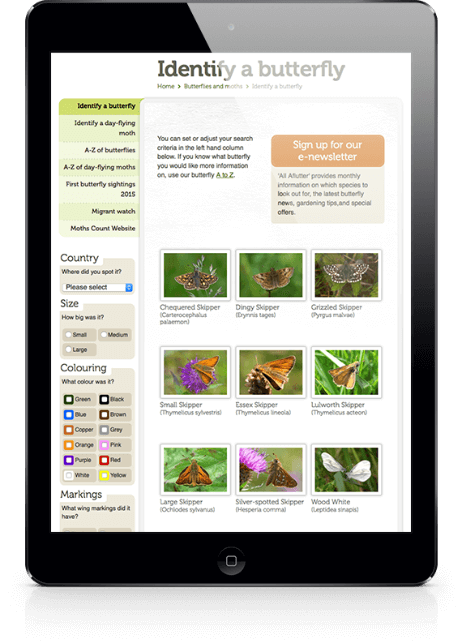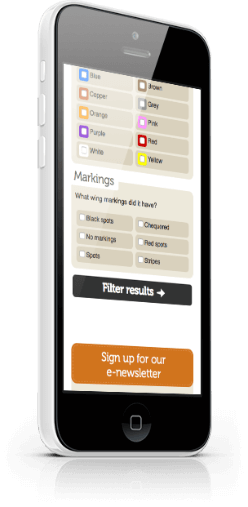 The brief
Butterfly Conservation required a redesign of its existing site with a shift of emphasis from a slightly academic outlook to one of engagement and activity. Chris's design achieved this and struck a good balance between catering for our existing membership and attracting a newer audience. The new responsive design is clean, clear and simple and utilises striking imagery, typography and calls to action to inspire users to get involved and help with Butterfly Conservation.

James Driscoll

Head of IT, Butterfly Conservation
A responsive experience
As designers we're always trying to predict the future. Without a crystal ball this means looking to trends in our industry that will influence the products we deliver.
For ease of use, a responsive website should adapt to suit a variety of devices, such as your mobile phone, tablet or desktop. Building the Butterfly Conservation site responsively has provided a more future-proofed design, ensuring a pleasing user experience no matter which device it's viewed on today or in the coming years.